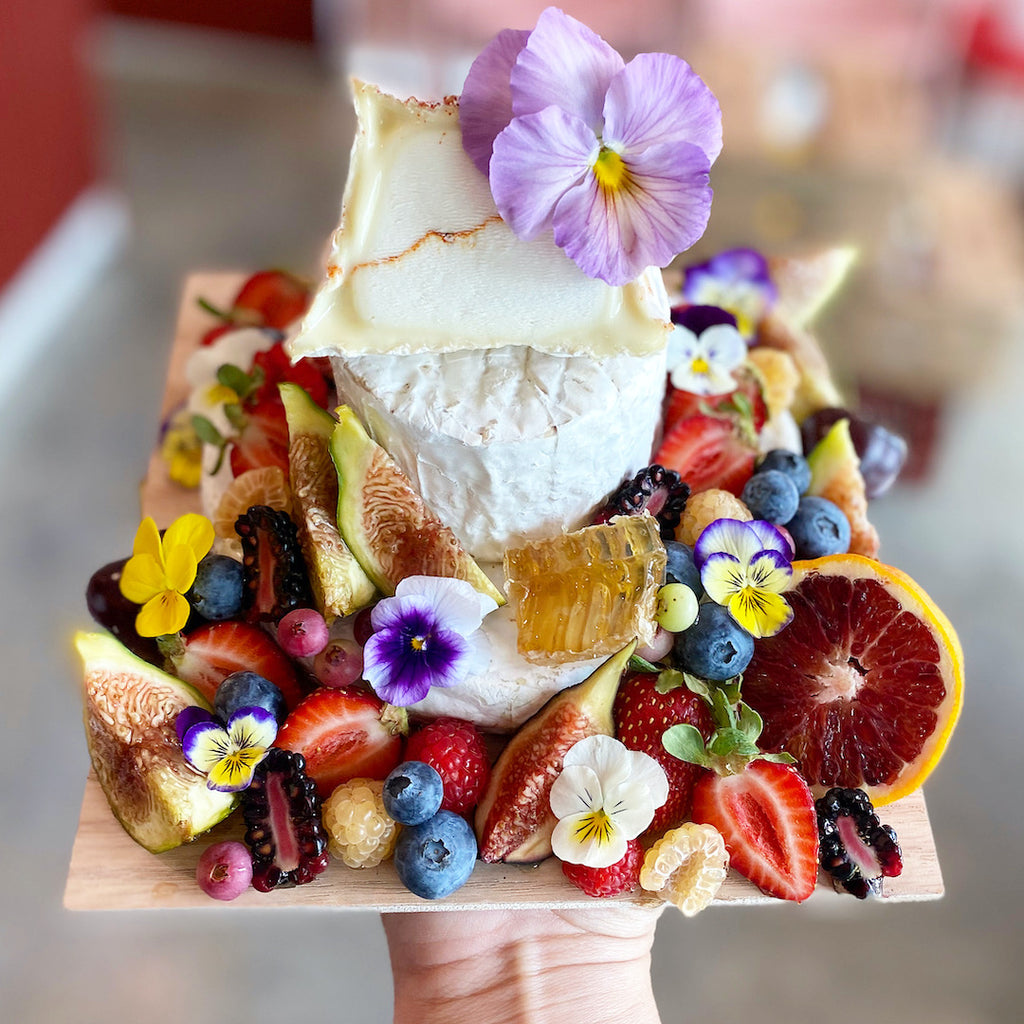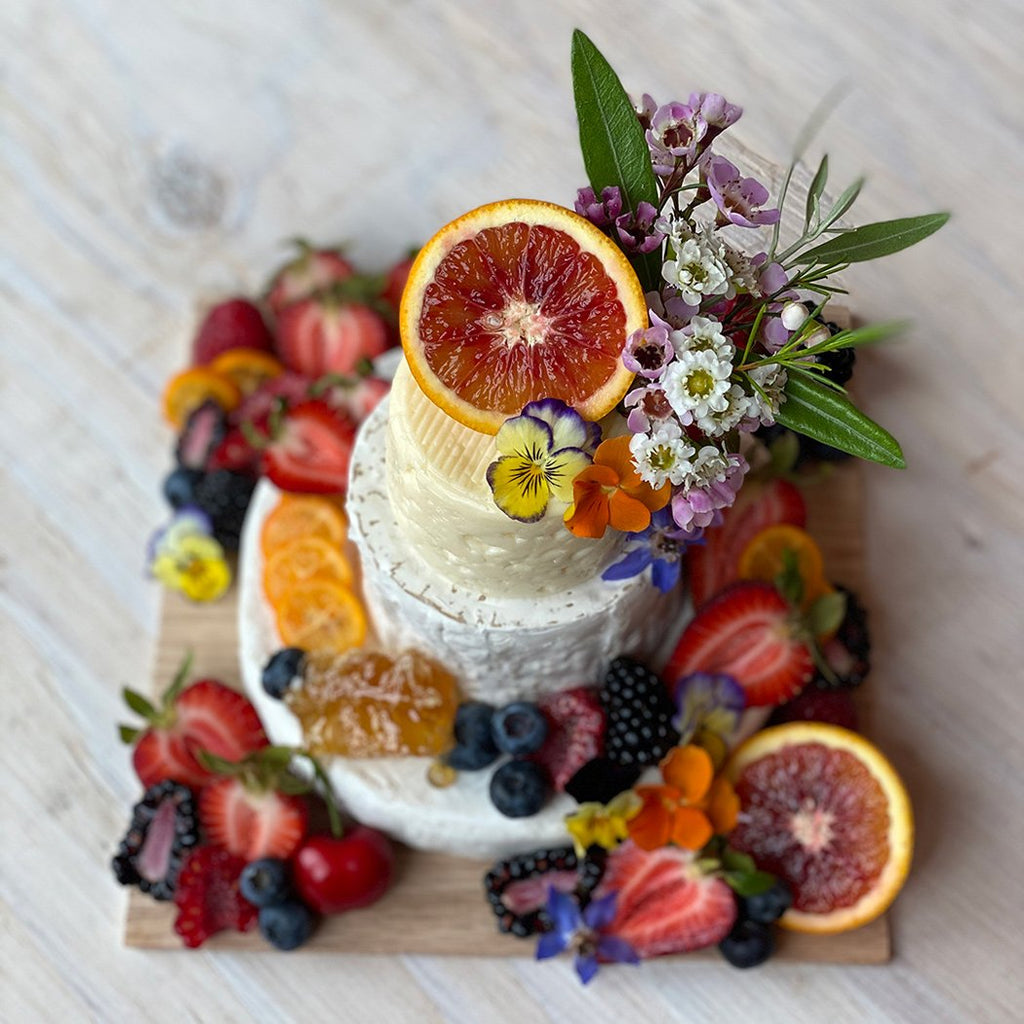 Bloomy Rind Cheese Cake
Perfect for celebrating birthdays, weddings, baby showers and all of your most special occasions. Garnishes are 100% locally and seasonally sourced and change week to week depending on what is available at the Farmers Market.
If you have special requests in regards to type of fruit or florals used - we are happy to accommodate to the best of our ability based on availability - please leave notes when you check out online. Cheeses subject to change based on availability.
3 Tier - Von Trapp Farmstead Mt Alice / St Stephen Triple Cream / Marin French Breakfast Cheese with Farmers Market Fruit and Floral Garnish on neutral wood board
4 Tier - Von Trapp Farmstead Mt Alice / St Stephen Triple Cream / Mt Tam Triple Cream / Capriole Wabash Cannonball with Farmers Market Fruit and Floral Garnish on neutral wood board
*PICK UP ONLY*
Liquid error (templates/product line 2): Error in tag 'section' - 'static-product-recommendations' is not a valid section type