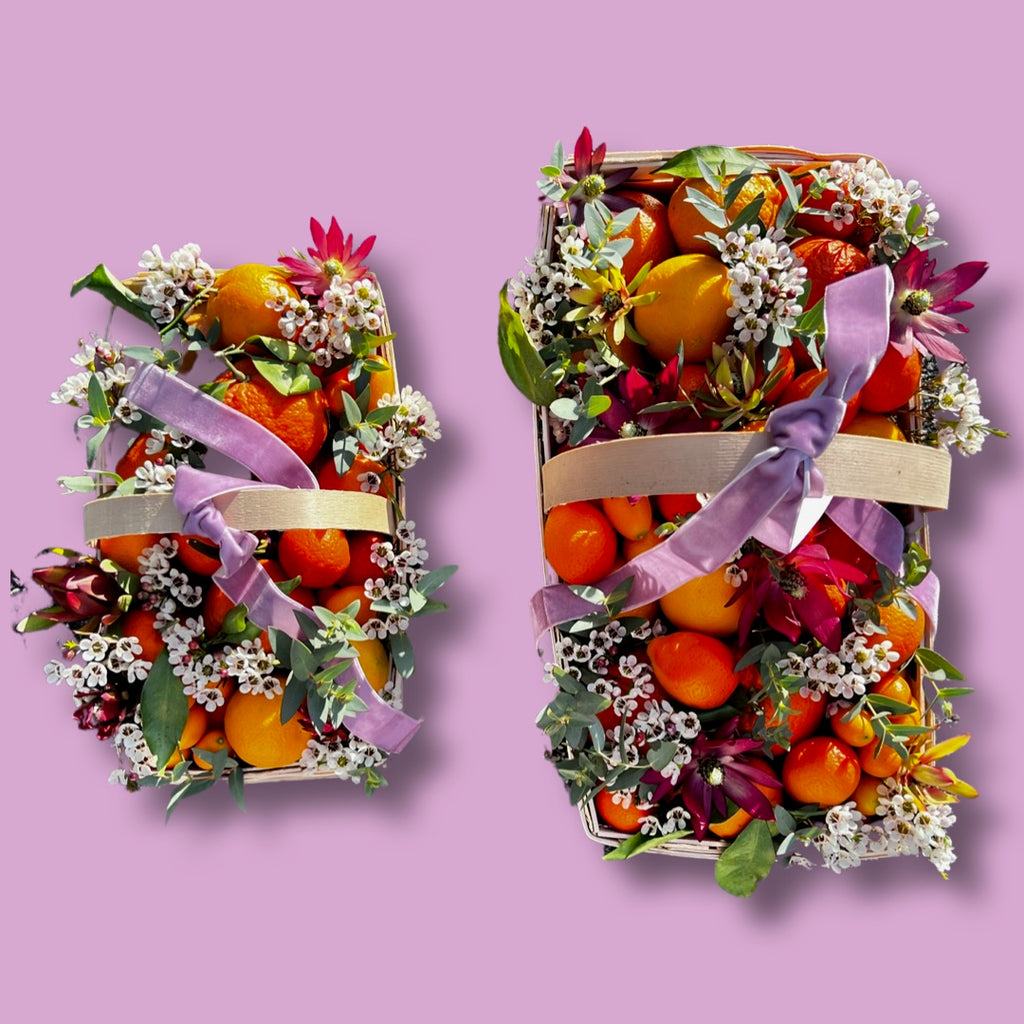 California Citrus Basket
There's nothing like California citrus! Send some sunshine! 

We select the very best citrus varieties available from our Santa Monica Farmers Market and pack them into a handmade wooden basket with fresh greenery and velvet ribbon.  Please note that all citrus comes whole and uncut. This gift can be shipped nationwide but when shipped, we pack into a beautiful box. 
The small size includes just over 6 lbs of citrus and the large includes over 12 lbs of citrus. Current varieties include whatever is sourced that week at the farmers market likely to include: Ruby Grapefruit, Navel Oranges, Cara Cara Oranges, Blood Oranges, Meyer Lemons, Mandarinquats, Satsumas, Clementines, Tangos, Kumquats, 
Some of the citrus farmers we love and support: 
Arnett Family Farms 
Polito Farms
Ojai Friends Ranch 
Schaner Farms 
Regier Family Farms
Apricot Lane Farms 
Garcia Family Farm 
Liquid error (templates/product line 2): Error in tag 'section' - 'static-product-recommendations' is not a valid section type