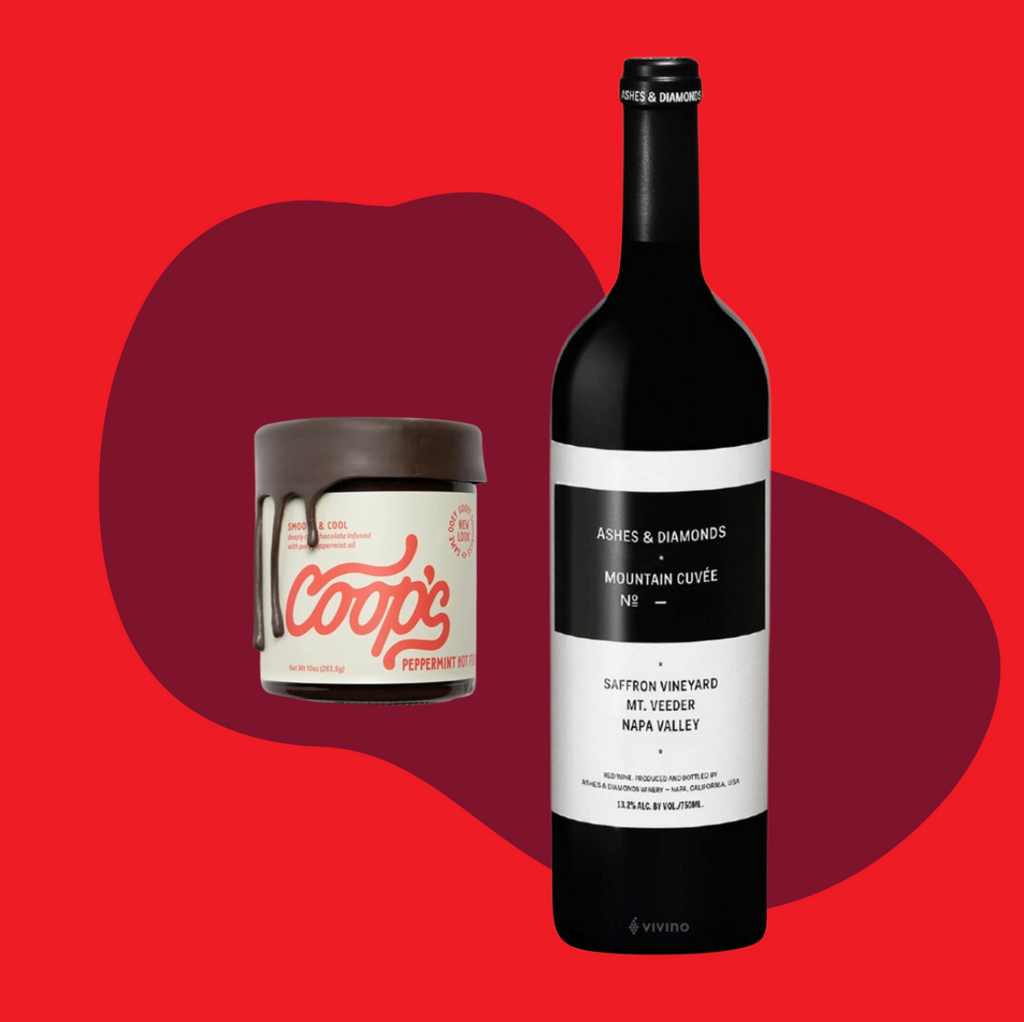 Coop's Peppermint Fudge + A&D Mountain Cuvée No. 3
Bottle of 2018 Ashes & Diamonds Mountain Cuvée (750ml) + Jar of Coop's Peppermint Hot Fudge 

Notes from the winemaker: Mountain Cuvée "Saffron Vineyard" comes from Lisa Chu's organically farmed Mt. Veeder site, located high above the fog inversion line at an altitude of 1,500 feet, where daytime temperatures are often 15 degrees cooler than on the valley floor. The deep-rooted Merlot and Cabernet Franc grapevines were planted in 2000 in thin soils comprised of uplifted marine sediment and fractured shale. Soils with naturally low fertility and no irrigation make for naturally balanced grapevines with low yields and small berries. Once at the winery, the grapes are cold-soaked until native fermentation begins. The resulting wine is bouncy and outgoing, with explosive red fruit aromas like biting into a ripe, juicy plum, and fine, focused tannins.
Coop's peppermint fudge is a jar of ooey gooey nostalgia. 
Ingredients: Fresh Light Cream, Cane Sugar, Butter, Pure Unsweetened Chocolate, Natural Cocoa Powder, Brown Cane Sugar, Pure Peppermint Oil
—

Must be 21+ to purchase.

This gift is available for pickup or local delivery and nationwide shipping. 

Liquid error (templates/product line 2): Error in tag 'section' - 'static-product-recommendations' is not a valid section type