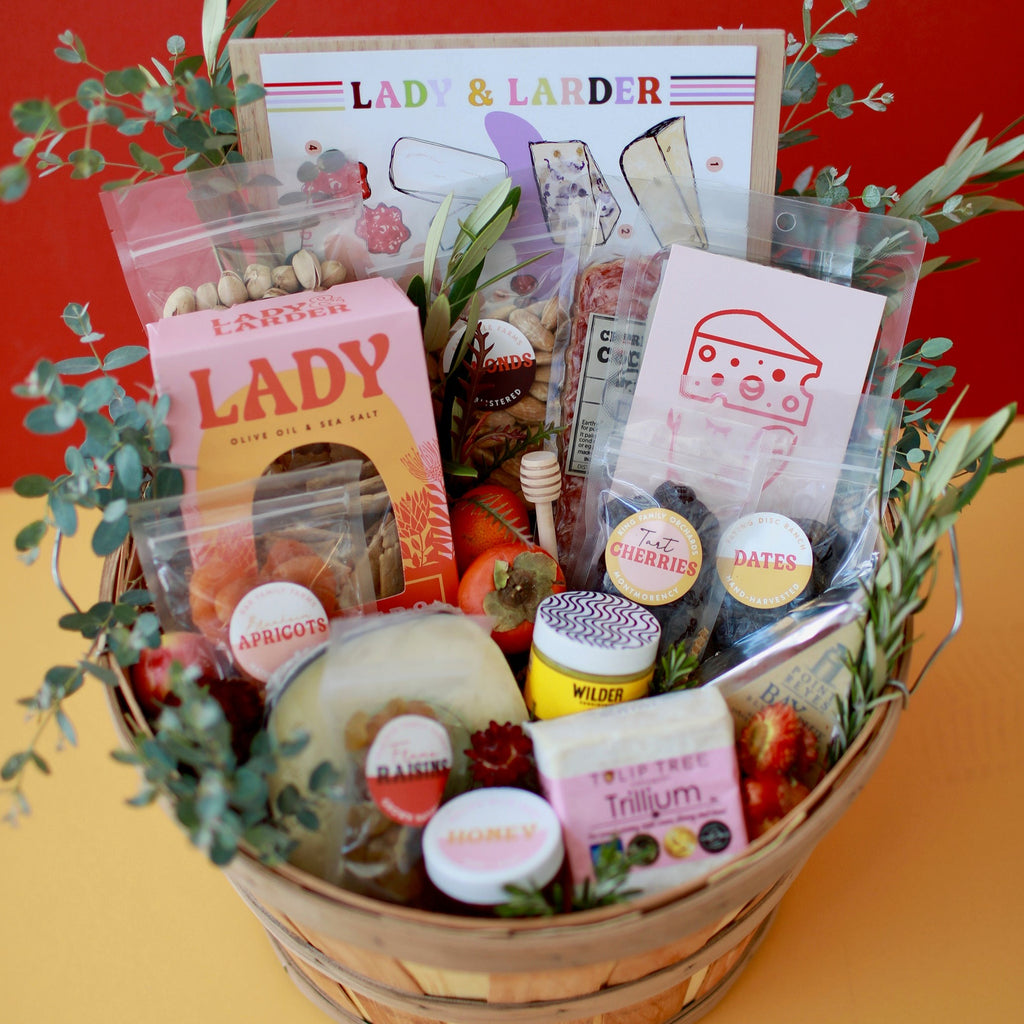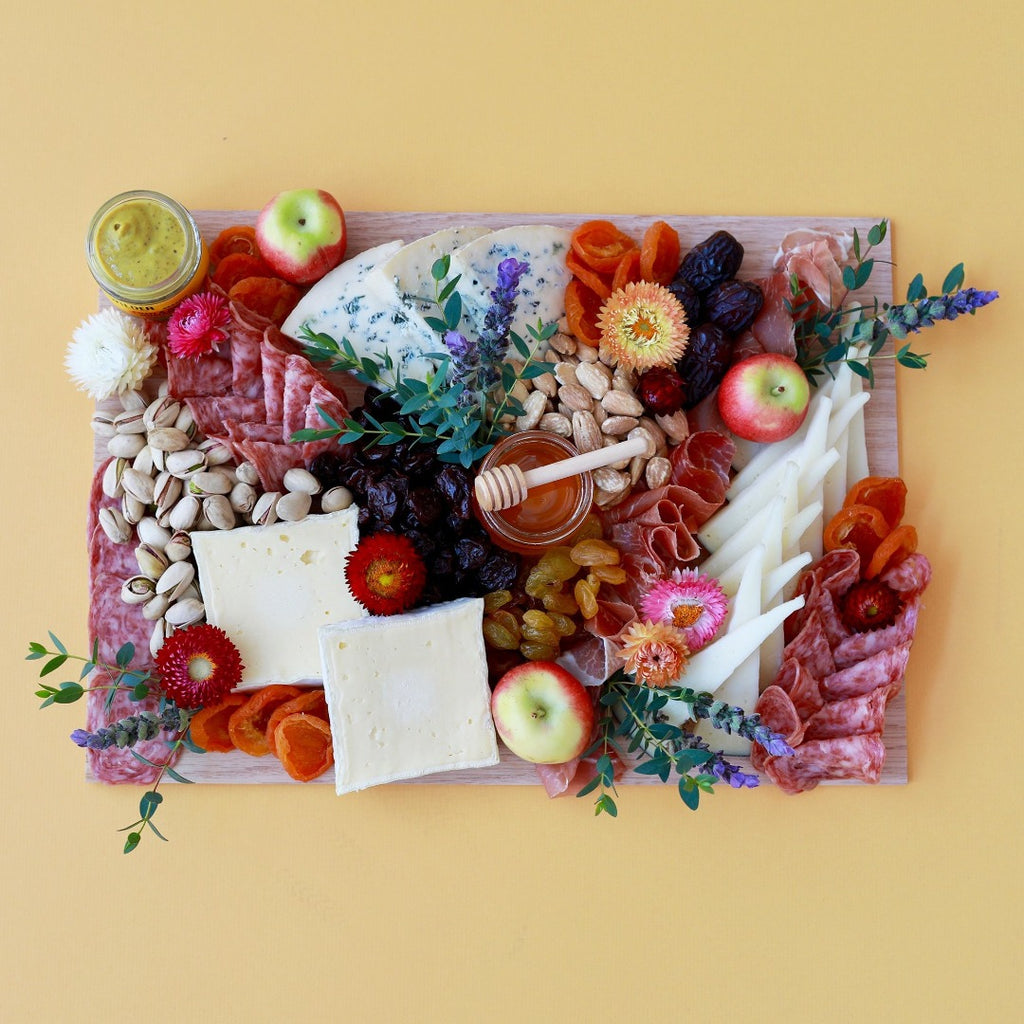 DIY Cheese and Charcuterie Board
As seen on Oprah's Favorite Things 2019!
Get the full Lady & Larder experience wherever you live.
This DIY Cheese & Cured Meat Board includes a guide for putting together the cheese and cured meat board of your dreams, complete with wood serving board and freshly cut olive branches for garnish.
Serves 8 people - tasting /appetizer portion 
Box includes:
Whole Trillium (9oz)
Wedge of Point Reyes Bay Blue (6 oz)
Wedge of Central Coast Creamery Goat Gouda (6 oz)
Casella's Prosciutto (3 oz)
Charlito's Campo Seco Salami (2 oz)
Malibu Wildflower Honey (2 oz)
Wilder Sweet & Hot Mustard (2oz)
Fat Uncle Farms Sea Salt Blistered Almonds (3.5 oz)
Santa Barbara Salted and Roasted Pistachios (3.5 oz)
Rancho Meladuco Medjool Dates (2 oz)
B&R Farms Dried Apricots (1.5 oz)
Dried Tart Cherries & Peacock Farms Flame Raisins (3.5 oz)
Rustic Bakery Sea Salt Crackers (1 box)
Wooden Honey Dipper + Serving Board
Please note: We ship UPS 2-day shipping on Tuesday and Wednesday only. All items in box are subject to market and cheesemaker availability.  
We also offer this board in Gift Basket form for local delivery here in Los Angeles. 
Liquid error (templates/product line 2): Error in tag 'section' - 'static-product-recommendations' is not a valid section type