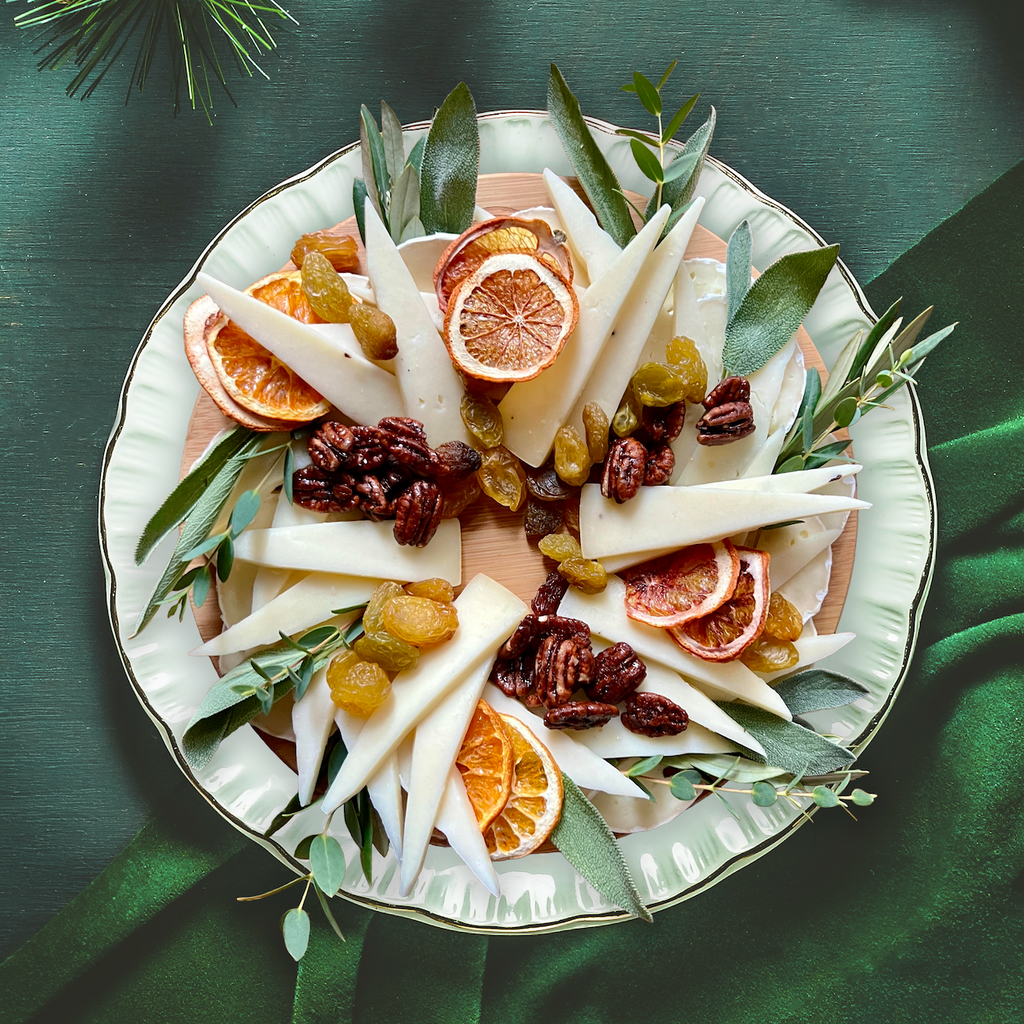 California Cheese Wreath
A Gift for All
This holiday season, give the gift that gives back. Buy a California cheese wreath to give to a loved one and California dairy families will donate $20 to Feeding America with a guarantee of $10,000. 
With this contribution, Feeding America will be able to provide 2,000 gallons or 32,000 servings of wholesome California milk to families facing hunger this holiday season. 
The California Cheese Wreath, designed by Lady & Larder is filled with these craveable items:
Central Coast Creamery

Holey

Cow

 Marin French Camembert 

PT Reyes Farmstead Toma Truffle

Dried Citrus Wheels (Mandarin and Blood Orange)

Peacock Family Farms Golden Flame Raisins

Fortune Favors Candied Pecans 

Box of Lady Crackers

Fresh Herbs for Garnish

Jar of California Honey (1 oz) + Wooden Honey Dipper 

Round RCM branded Wooden Board + product guide 
Follow us on Instagram for more unique recipes @realcalifmilk!
This kit is available for local delivery, pick up from our shop and nationwide shipping. Items subject to substitution based on market availability. 
Liquid error (templates/product line 2): Error in tag 'section' - 'static-product-recommendations' is not a valid section type