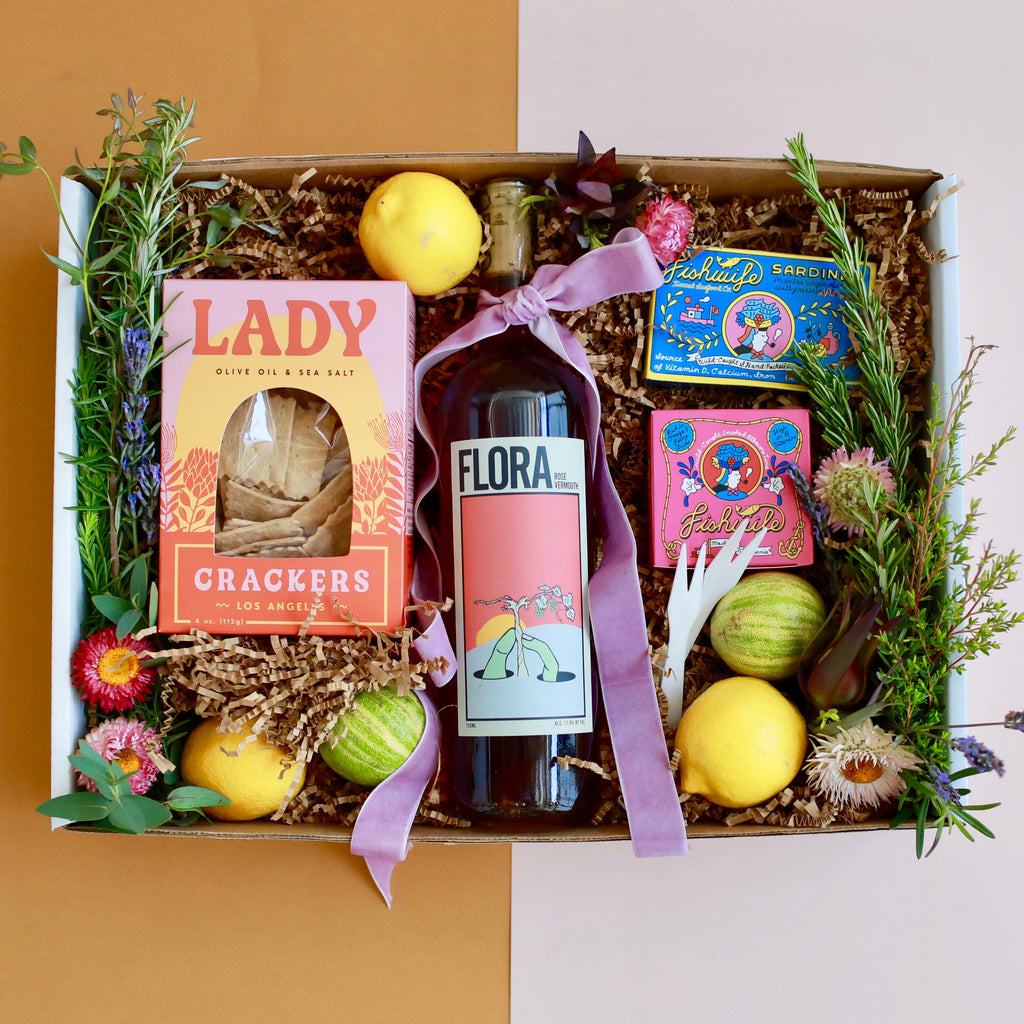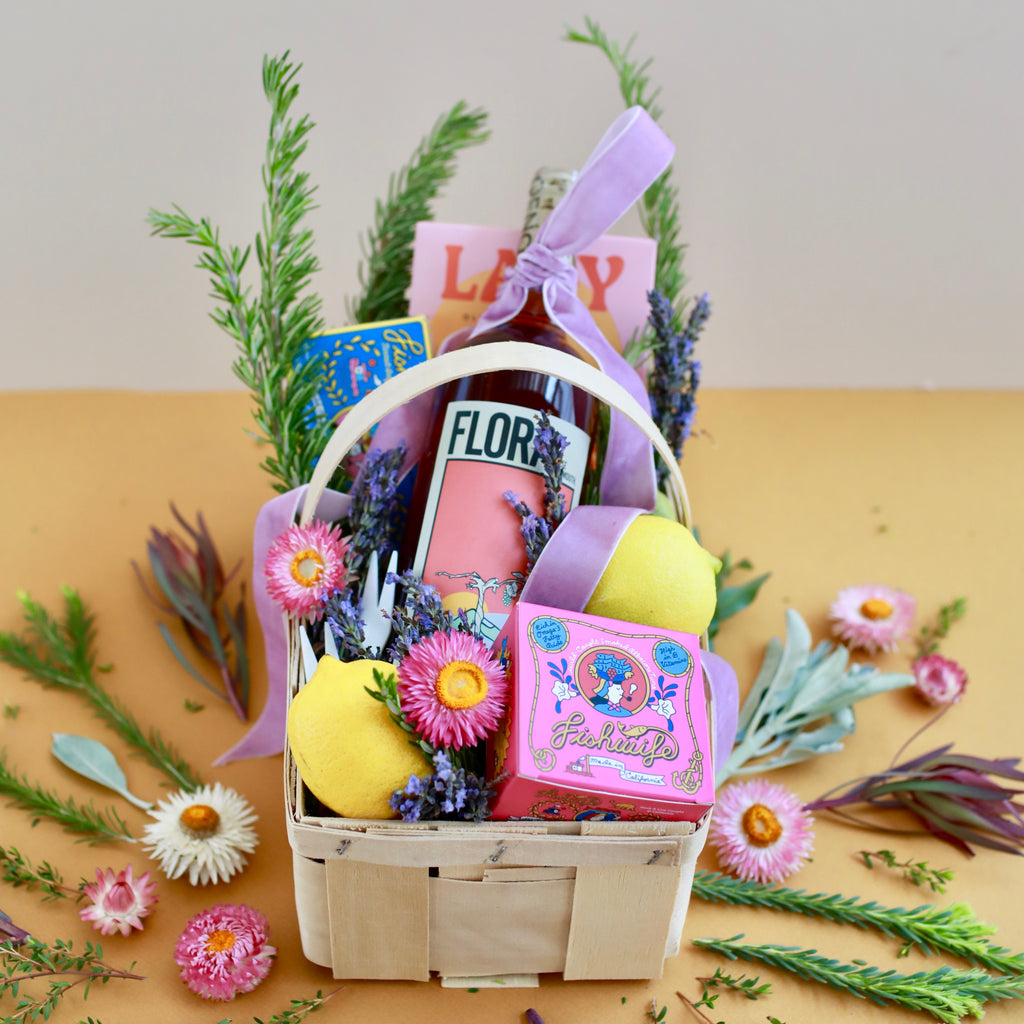 The Globetrotter
For the one who loves aperitifs and sunset snacks before dinner. 
Includes:
2 x Tinned Fish 
2 x Shell Cocktail Forks
Assorted Local Citrus 
Box of Lady Crackers 
Bottle of Domestic Vermouth
Seasonal Flowers and Greenery 
Velvet Ribbon 
Custom Gift Note 
//
This gift is available as a gift basket for pick up or local delivery and available as a box for nationwide shipping. Items subject to substitution based on availability.
Liquid error (templates/product line 2): Error in tag 'section' - 'static-product-recommendations' is not a valid section type