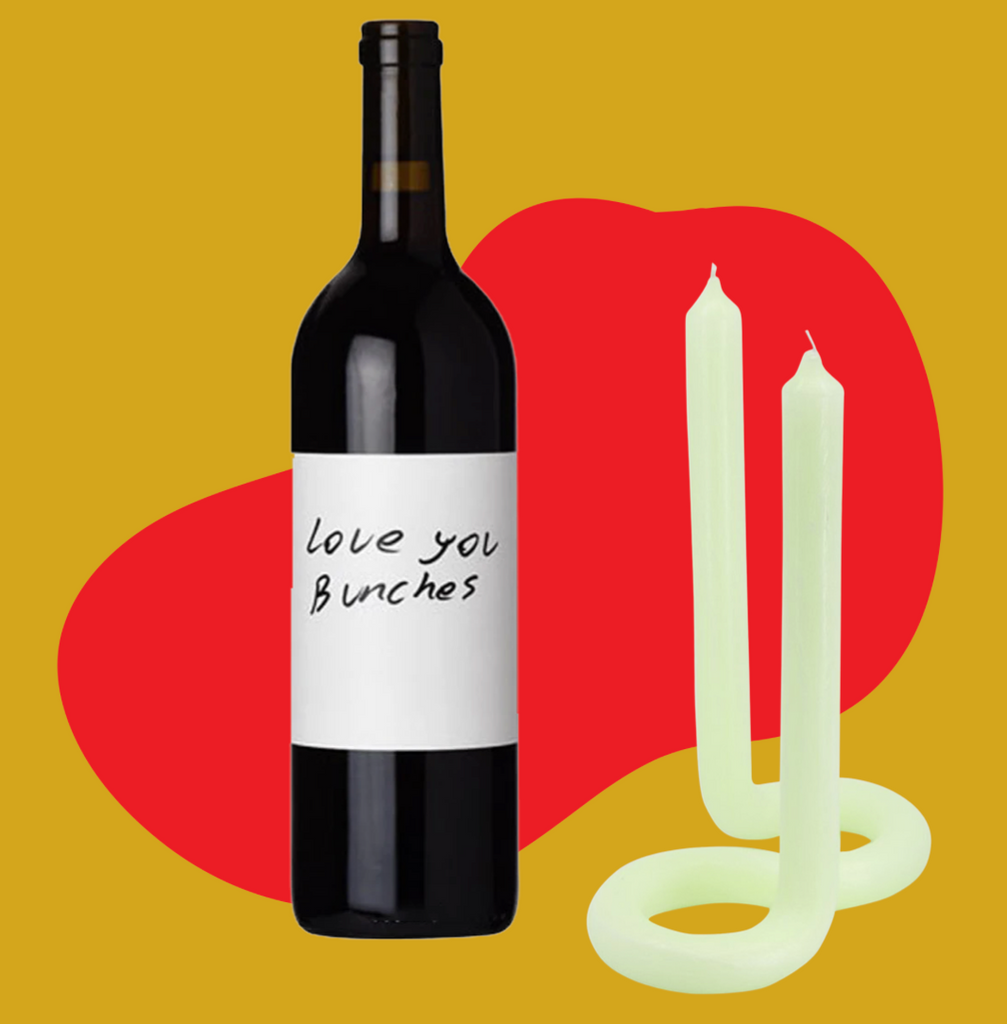 Love you Bunches + Twist Candle
For the one who loves bubbly and dinner parties where the conversation goes far beyond dessert and  into the early morning hours.
Choice of twist candle in one of three colors: hot pink, pistachio and french olive. 
 Notes from the winemaker: 100% Sangiovese. 
Bright red raspberry, red currant, rhubarb, and violet.  Refreshing to the max but bone dry with just a kiss of fine tannin.  Just enough of a riper profile behind the bright "ray of sunshine" energetic cut.  Candied cherries and red jolly ranchers bring home the deliciousness quotient.  A floaty, foamy layer bordering on frothed cappuccino milk marries to the zip and tang.  Serve cold! 
Must be 21+ to purchase.
This gift is available for pickup or local delivery and nationwide shipping. 

Liquid error (templates/product line 2): Error in tag 'section' - 'static-product-recommendations' is not a valid section type