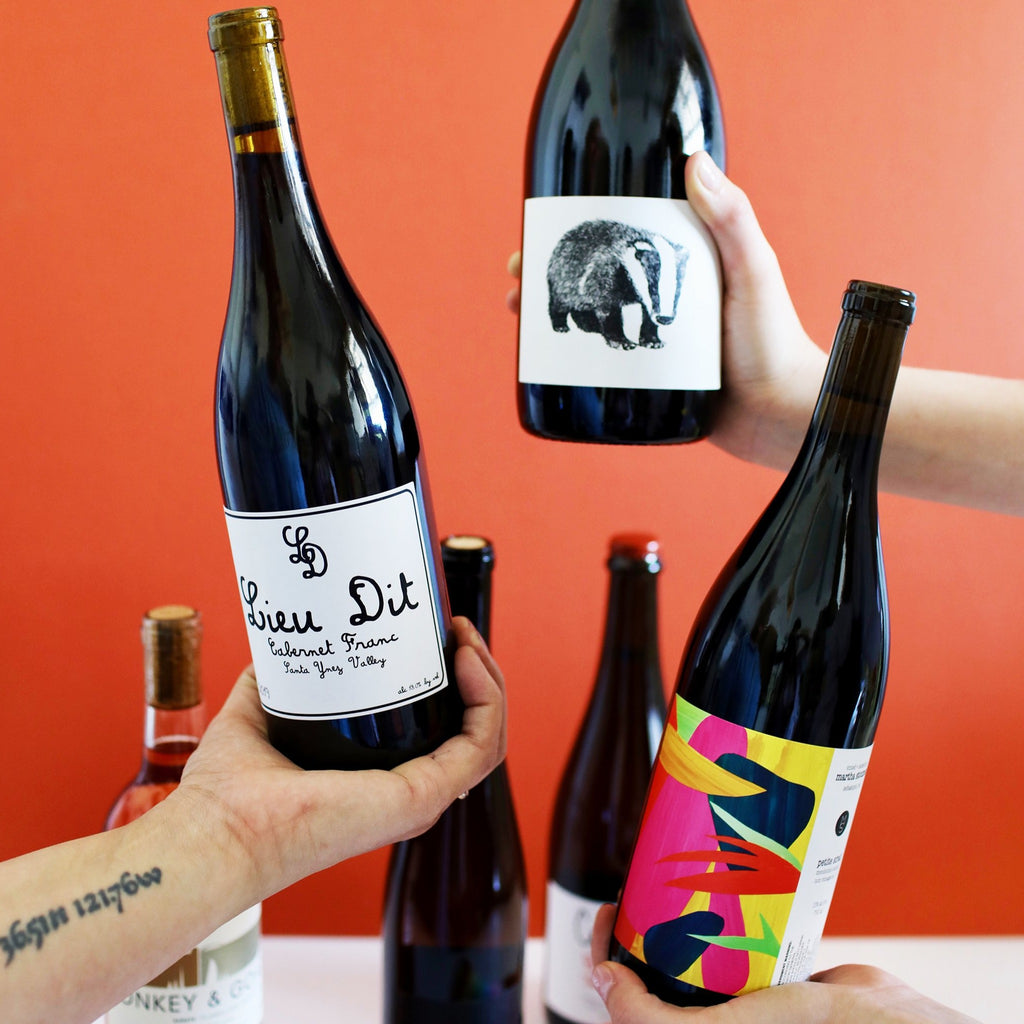 Two Bottles of Wine
Let our sommelier hand-select two of our most noteworthy (and adored) seasonal wines for you. Nothing says PERFECT GIFT like a duo of beautiful wine!
All of our wines are 100% domestic, low intervention with a heavy focus on California natural winemakers. We are so very proud to support these exceptional producers. 

Choose your desired price per bottle, and then include any wine preferences you have in the notes section during check-out process.  
Liquid error (templates/product line 2): Error in tag 'section' - 'static-product-recommendations' is not a valid section type