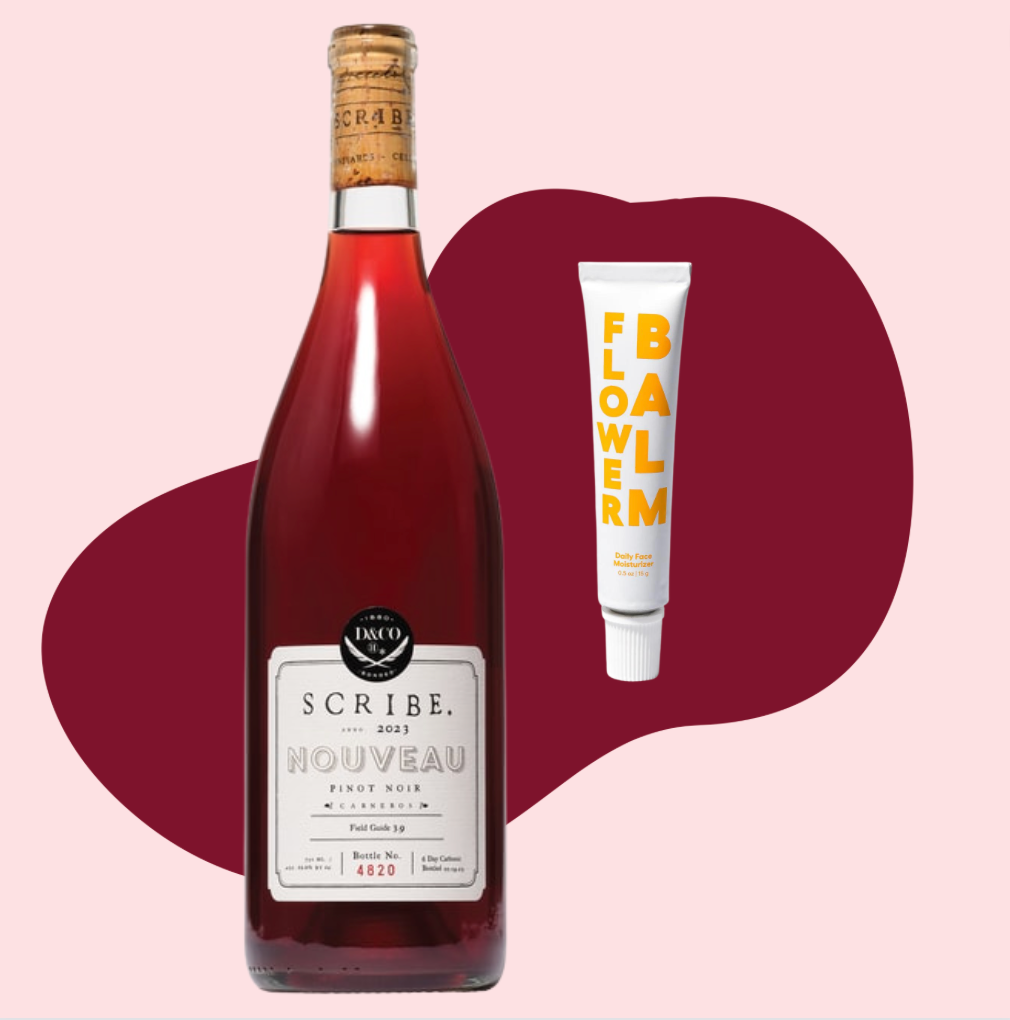 Scribe 2023 Nouveau + Zizia Flower Botanicals Balm
For the one who loves long walks at the farmers market followed by even longer wine-filled lunch with friends. There's always new magic ahead. 
Just released 2023 Scribe Winery Nouveau of Pinot Noir 

 Notes from the winemaker: Inspired by the fresh and lively nouveau wines of Beaujolais, this bottling is the first glimpse of this year's vintage and its vibrant energy naturally accompanies the celebrations of the season. This wine goes through 100% carbonic fermentation with native yeast and is bottled unfined, unfiltered and without sulfur. It's alive and ephemeral – meant to be enjoyed right away. Drink now, and over the holidays! Taste notes: Pomegranate, Hibiscus and Bay Laurel. 
Zizia Flower Botanical Balm > A luscious, floral, and deeply hydrating balm for supple skin. Made with our proprietary blend of 11 leaves and flowers infused into a base of squalane and nutrient-dense oils for all-day protection and daily rejuvenation. Smooth fine lines and hydrate dry skin with deep, plant-powered nourishment. This flower balm locks in moisture and keeps you feeling radiant and protected all day and night.
Must be 21+ to purchase.
This gift is available for pickup or local delivery and nationwide shipping. 

Liquid error (templates/product line 2): Error in tag 'section' - 'static-product-recommendations' is not a valid section type