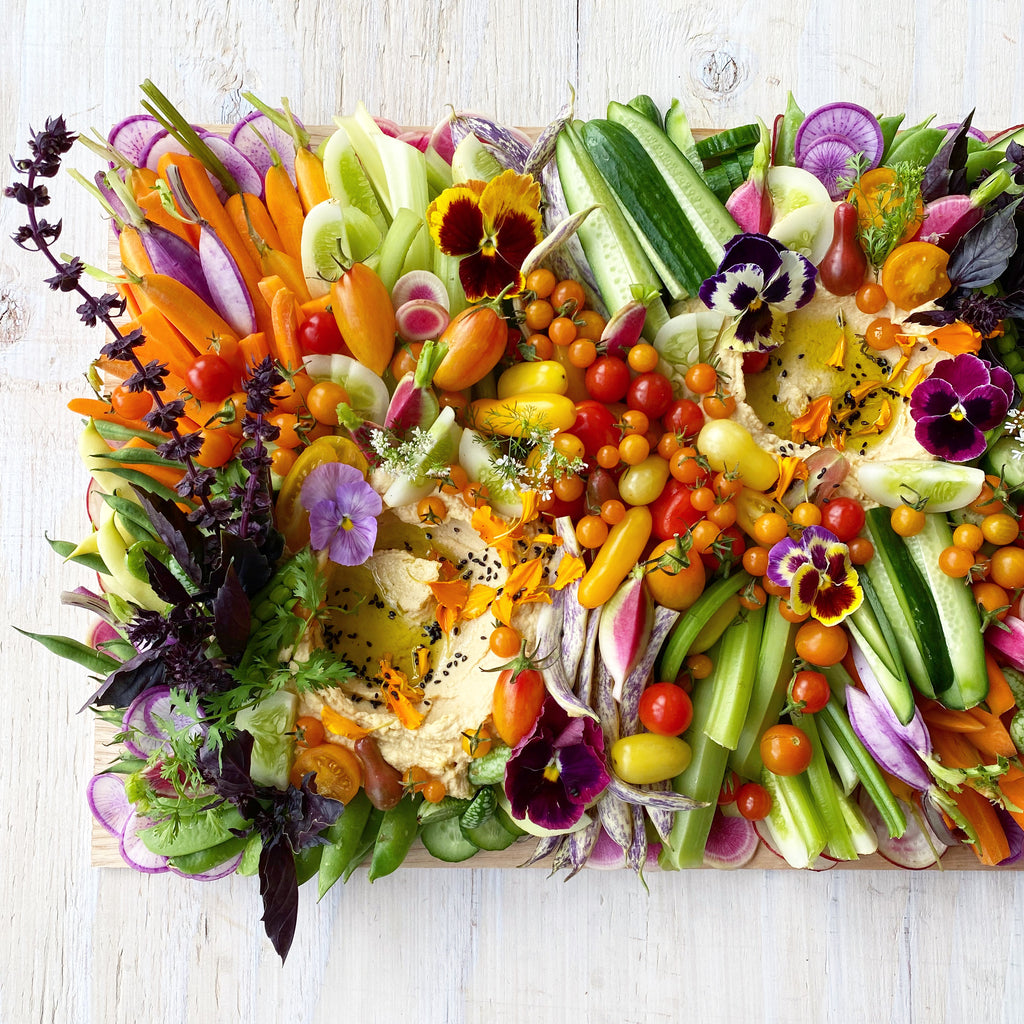 Farmer's Market Crudités Board
A selection of our favorite seasonal vegetables and mom's hummus. All vegetables are sourced from the Santa Monica Farmers Market. 
 All boards come ready-to-enjoy complete with wooden serving utensils.
Medium : Serves 10-12 
Large:  Serves 20-24 
 Please note that the variety and type of vegetables used is 100% dependent on the seasonal availability. 
Gluten-Free / Vegan 
Liquid error (templates/product line 2): Error in tag 'section' - 'static-product-recommendations' is not a valid section type